DFG Funding Atlas 2015: Natural sciences at Universität Hamburg among the top German programs
09 September, 2015
According to the current funding ranking of the German Research Foundation (DFG), Universität Hamburg ascended further to the top between 2011–2013. The DFG presented the new Funding Atlas today in Berlin.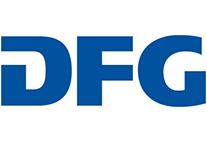 Ausschlaggebend für den Anstieg der eingeworbenen DFG-Fördermittel und die Verbesserung in der Gesamtbetrachtung waren vor allem der Aufwärtstrend in den Lebenswissenschaften z. B. durch das Forschungsfeld Medizin sowie der Ausbau der Spitzenposition in den Naturwissenschaften. Die im Förderatlas hervorgehobenen starken Bereiche der Universität Hamburg spiegeln große universitäre Forschungsschwerpunkte wie "Klima Erde Umwelt", "Materie und Universum" und "Neurowissenschaften" wider. Sehr gute Erfolge erzielte die Universität zudem im Bereich der internationalen Forschungsförderung.
Im Einzelnen steigen die Lebenswissenschaften in der Gesamtplatzierung um fünf Plätze auf Rang 18, dominiert durch die Forschungsfelder Medizin (Platz 12, vorher 18) und Neurowissenschaften (bleibt auf Platz 7).
Bei den Naturwissenschaften verbessert sich die Universität in der Gesamtplatzierung von Rang 4 auf Rang 2 und kann somit ihre Spitzenposition weiter steigern. Diese Platzierung in der Spitzengruppe wird vor allem durch die Wissenschaftsbereiche Physik, der sich um einen Platz auf Rang 2 verbessert und Geowissenschaften, die weiterhin an 2. Stelle stehen, getragen. Die Mathematik konnte einen deutlichen Sprung von neun Plätzen erzielen und steht nun auf Rang 16.
Die internationale Attraktivität der Universität Hamburg zeigte sich insbesondere durch die neun bewilligten ERC Grants des Europäischen Forschungsrats (European Research Council, ERC) in den Geistes- und Sozialwissenschaften. Damit belegt die Universität deutschlandweit Platz 1. Insgesamt konnte sie im Zeitraum 2007 bis 2013 16 ERC Grants einwerben und liegt damit auf Rang 5.
Der Förderatlas der Deutschen Forschungsgemeinschaft erscheint seit 1997 alle drei Jahre, seit 2012 unter dem Namen "DFG-Förderatlas".
Further information